On November 15, 2023, the Government of Canada returned stewardship of ?a:?b?e:?s (Middle Beach) to the Pacheedaht First Nation. Located between two Pacheedaht reserves, Pacheena 1 and Gordon River 2, this 2.64-hectare stretch of waterfront is what Pacheedaht Chief Councillor Jeff Jones calls the "missing link" of the Nation's shoreline.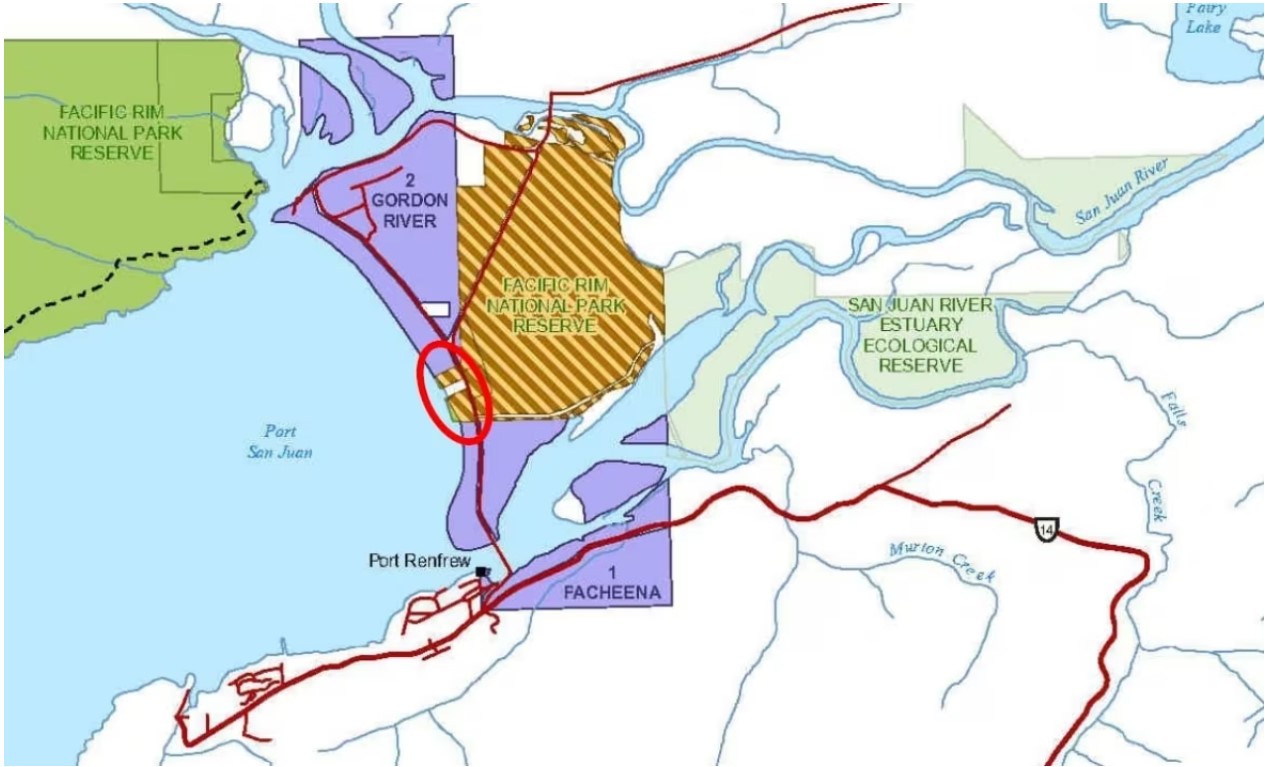 ?a:?b?e:?s (Middle Beach), circled, between Pacheena 1 and Gordon River 2.
Provided by Parks Canada.
The return was achieved by way of an innovative agreement between Parks Canada and Pacheedaht that will once again allow Pacheedaht to use and manage ?a:?b?e:?s (Middle Beach) until the lands are ultimately returned to them under Treaty. The agreement signals state recognition of Pacheedaht's sovereignty over their land, waters, and resources. "A part of our territory is coming back to our people," says Chief Jones.
In 1988, without consultation with Pacheedaht, Canada added ?a:?b?e:?s to Pacific Rim National Park Reserve. This decision ignored Pacheedaht's systems of traditional governance and stewardship over the shoreline for thousands of years.
As the Minister of Crown-Indigenous Relations acknowledges: "The cultures and identities of Indigenous Peoples are rooted in ties with the land. For more than a hundred years, the government stole land and severed these ties." Canada's return of the stewardship of ?a:?b?e:?s to Pacheedaht signifies an important step towards the reversal of this violence.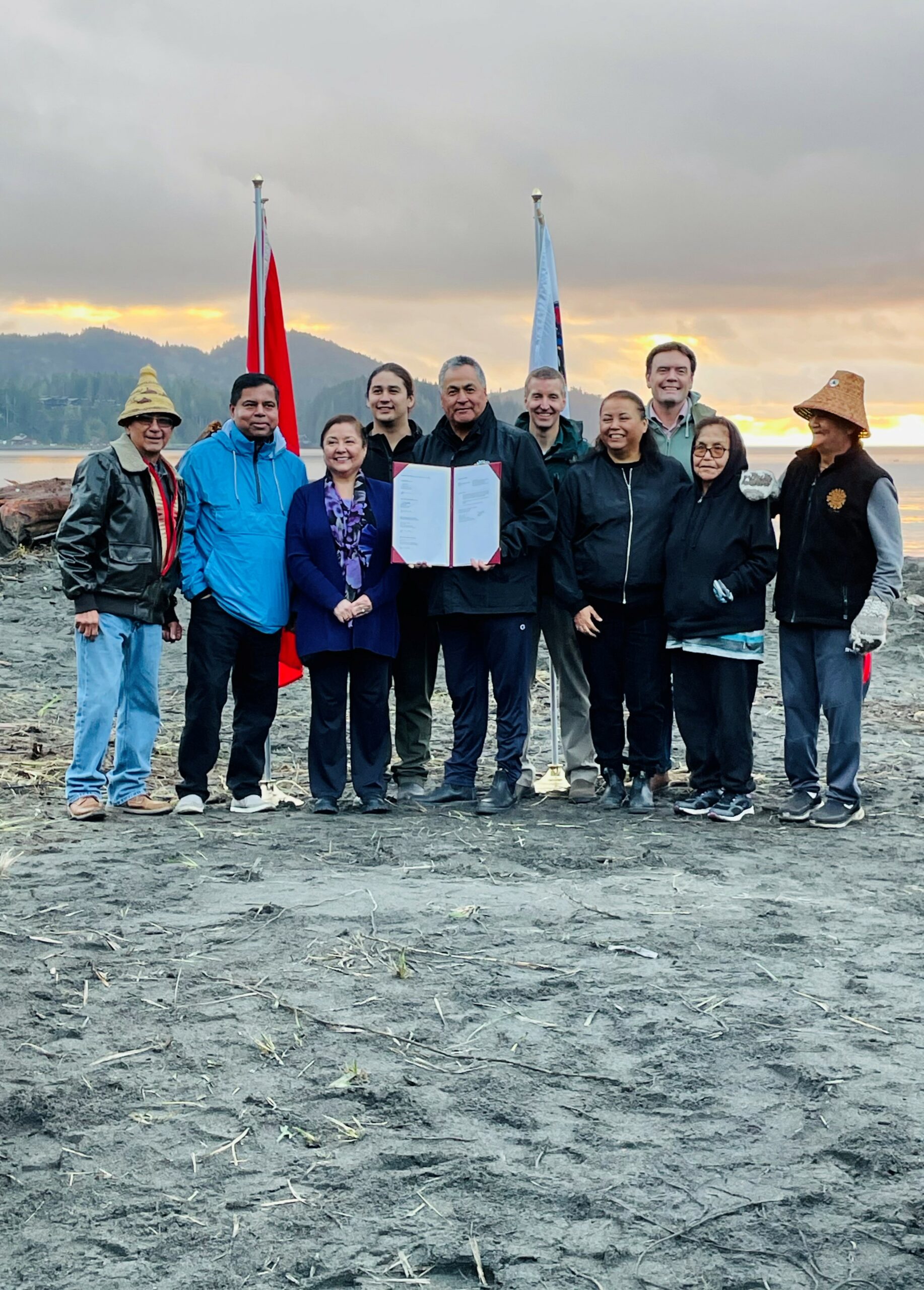 Pacheedaht Chief Jeff Jones holds signed agreement returning stewardship of ?a:?b?e:?s
Photo credit: Kelsey McDermott
"Today is an important day," explains Chief Jones, "as once again Pacheedaht will be able to take care of and use our lands at Middle Beach. For many years we have been separated from these lands and this agreement with Parks Canada represents an important step forward while we finalize our Treaty. We thank Parks Canada for working with us to find a way to recognize our responsibilities to these important lands until ownership of them come back to us under Treaty."
Pacheedaht entered the modern treaty process with the Province of British Columbia in 1996. They are currently at stage 5 of the six-stage treaty process. In 2019, the parties signed an Agreement in Principle which, among other things, acknowledged ?a:?b?e:?s as a part of the lands that will come back to Pacheedaht under the Treaty.
Mandell Pinder congratulates Pacheedaht on this historic achievement, and acknowledges the important work of the late Chief Marvin McClurg in bringing these lands back to the Nation.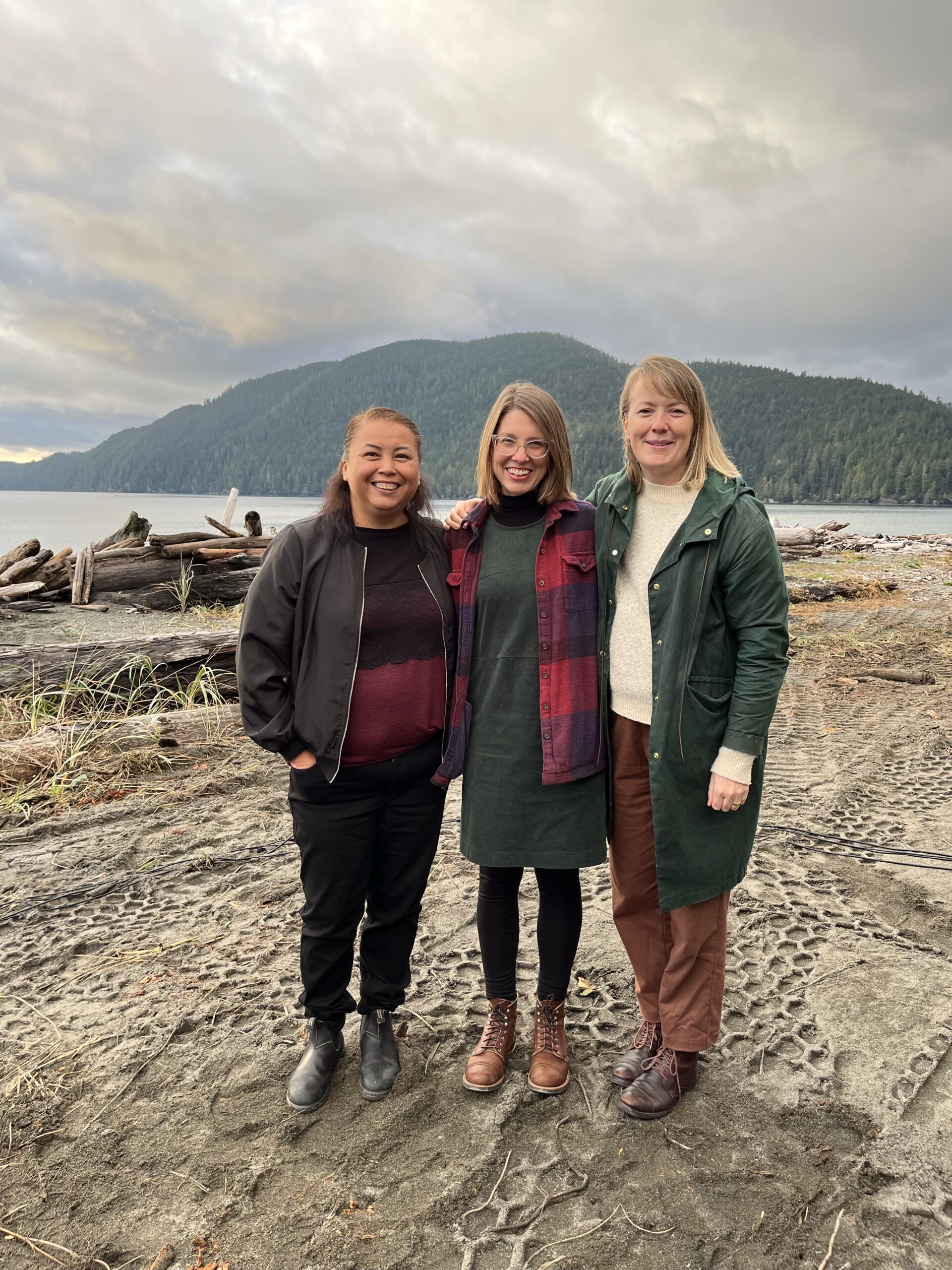 From left to right: Pacheedaht Councillor and Acting Treaty Negotiator Tracy Charlie, MP lawyers Kelsey McDermott and Virginia Mathers.
Photo credit: Rosanne Kyle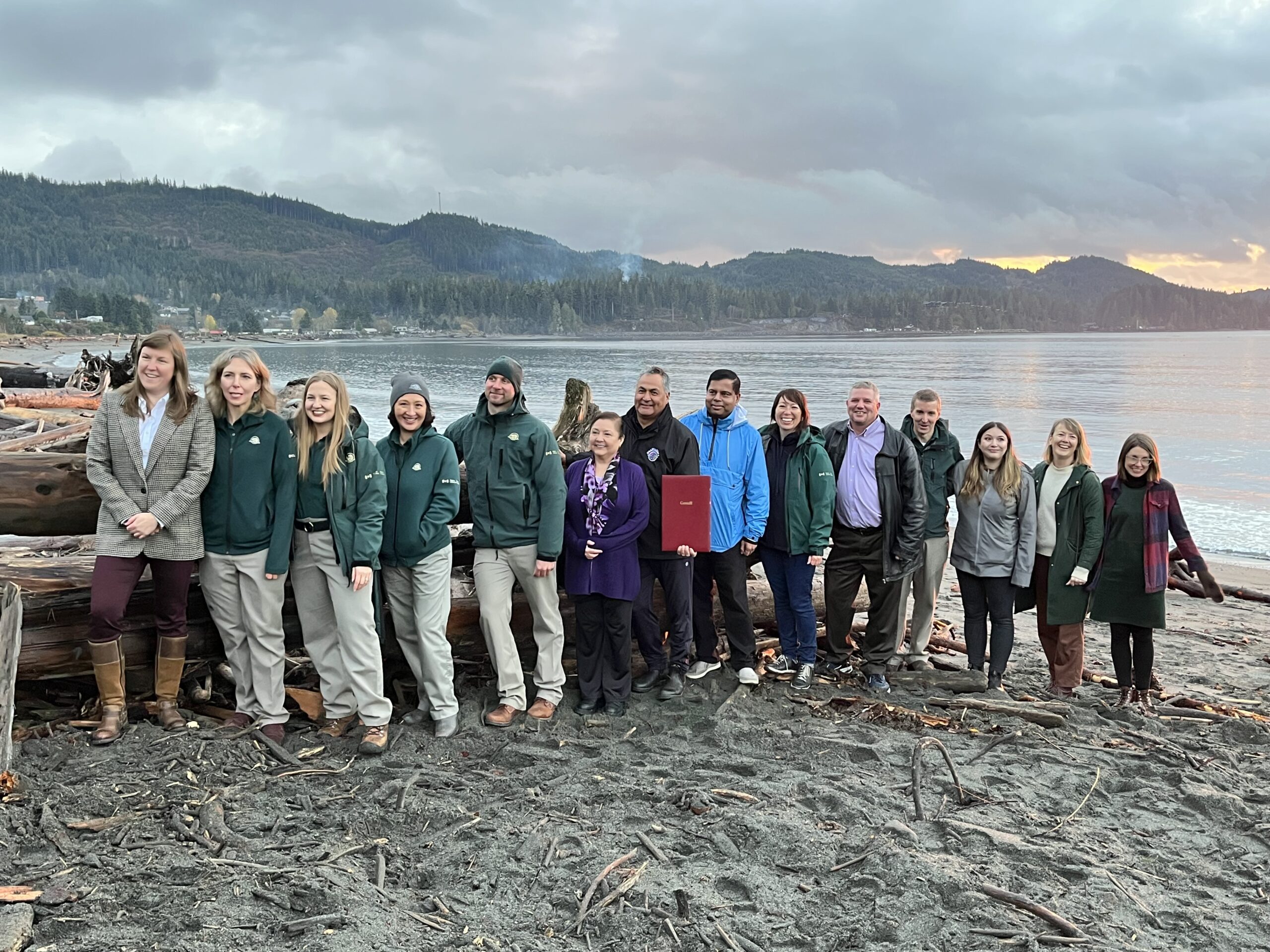 Members of Pacheedaht and Ditidaht First Nation, CIRNAC, Parks Canada, and other local officials at ?a:?b?e:?s (Middle Beach)
Photo credit: Rosanne Kyle
For more information: