Legislative Reform and Administrative Law
First Nations Tax Commission
The First Nations Tax Commission is an administrative body established under federal legislation to assist and empower First Nations in the exercise of their taxation jurisdiction on reserve lands. Its work includes setting standards for First Nations' property tax and other local revenue laws as well as reviewing and approving those laws. For many years, Mandell Pinder has supported the First Nations Tax Commission and its predecessor, the Indian Taxation Advisory Board, in their work to advance self-government for First Nations.
Trusts & Settlements
Heiltsuk Tribal Council
On August 20, 2019, Heiltsuk electors voted in favour of settling Heiltsuk's herring spawn on kelp (SOK) claim against Canada and approved a settlement agreement, which Canada signed on July 16, 2019. This settlement addressed outstanding issues from the Supreme Court of Canada's decision in R. v. Gladstone, which provided compensation for Canada's unjustified infringements of Heiltsuk's commercial Aboriginal right to harvest spawn on kelp. Mandell Pinder assisted the Heiltsuk Tribal Council in the negotiation, drafting, and implementation of the settlement agreement with Canada as well as the trust agreements.
Aboriginal Laws, Governance & Management
Klahoose First Nation
Klahoose First Nation owns and operates several successful businesses and they, like many First Nations, use multiple corporate entities. Mandell Pinder has provided ongoing advice to the Klahoose First Nation Chief and Council on various corporate and Council governance matters and assisted in restructuring the corporate entities to make them more manageable for the members, Council, and the directors involved.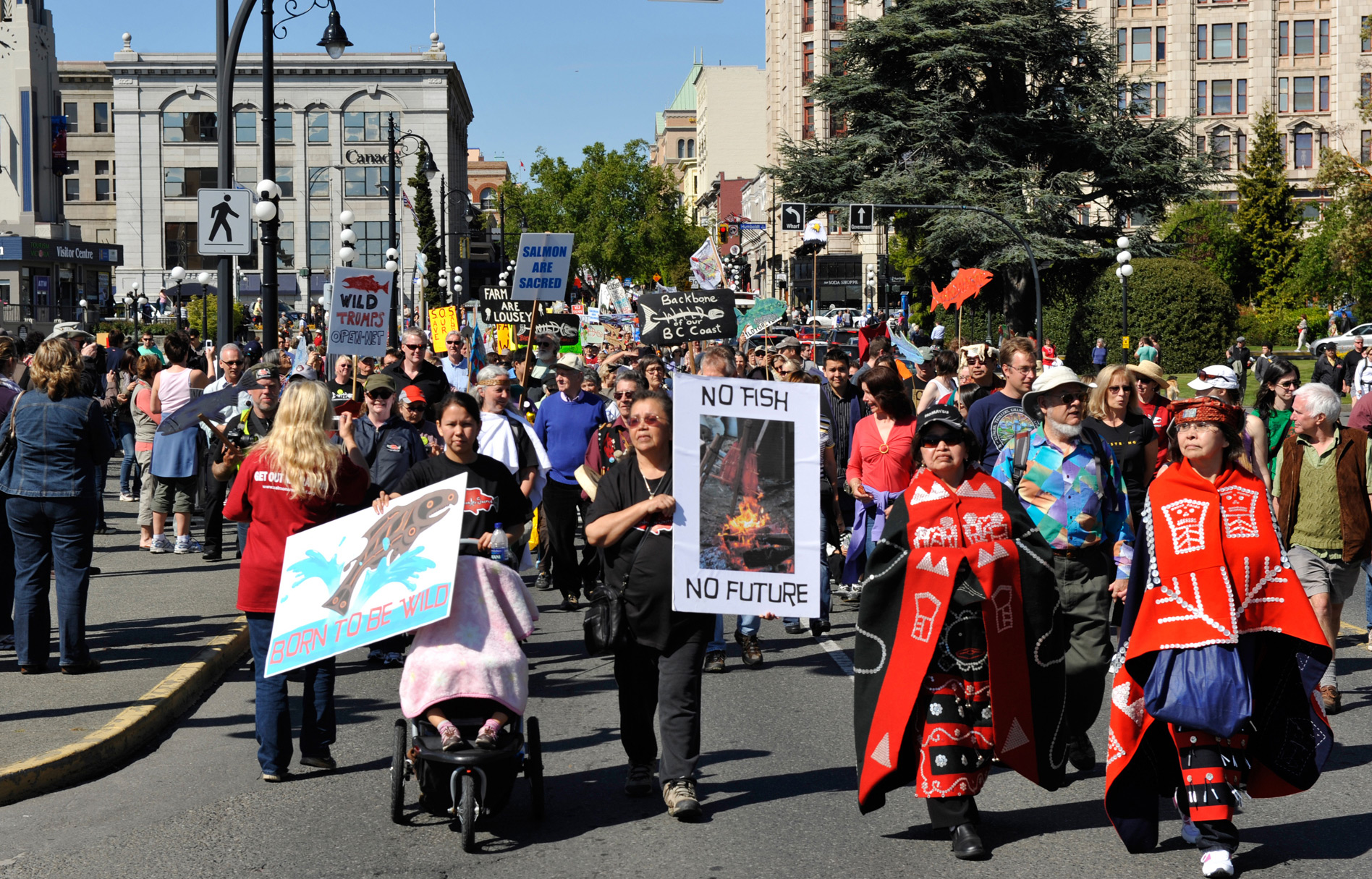 Photo credit:
Doane Gregory
Southwind v. Canada, 2021 SCC 28
The Supreme Court of Canada confirmed that compensation for breaches of fiduciary duty by the Crown in relation to unlawful interference with reserve lands must reflect the highest value of the lands damaged or taken. Mandell Pinder was counsel to the appellant Lac Seul First Nation and the interveners the Union of British Columbia Indian Chiefs, the Penticton Indian Band, and the Williams Lake First Nation.
R. v. Desautel, 2021 SCC 17
The Supreme Court of Canada held that "aboriginal peoples of Canada" in subsection 35(1) of the Constitution Act, 1982, means the modern‑day successors of Aboriginal societies that occupied Canadian territory at the time of European contact, which may include Aboriginal groups that are now outside Canada. Mandell Pinder was counsel to the intervener Okanagan Nation Alliance.
Williams Lake Indian Band v. Canada (Aboriginal Affairs and Northern Development), 2018 SCC 4
The Supreme Court of Canada affirmed Canada's legal responsibility for breaches of fiduciary duty committed by the colonial government in failing to protect Indigenous lands. Mandell Pinder was counsel to the appellant Williams Lake First Nation.
Community Support
Mandell Pinder has always worked to recognize the honour that our clients bestow upon us by asking us to be a part of their work. One of the ways we attempt to do this is by giving back.
Indigenous Law Students
We have dedicated ourselves to supporting Indigenous students for many years. With the help of the University of Victoria, we created the Mandell Pinder Indigenous Law Scholar Award, which is awarded annually to deserving students enrolled in the University's law program. At Langara College, we sponsor the perpetual Mandell Pinder LLP Indigenous Student Scholarship for Indigenous students with demonstrated academic success. Our lawyers share their time and experience coaching students through the University of British Columbia Kawaskimhon Moot Competition and frequently sponsor the University of British Columbia Allard Law Indigenous Legal Studies Reception.  We have also trained numerous Indigenous law students, many of whom have gone on to create significant impact in their communities.
Grassroots Initiatives
Every year we support various grassroots community initiatives, including community level celebrations, student initiatives, emergency relief, and assisting with memorials.
Indigenous Organizations
Our most recent support went to the First Peoples' Cultural Foundation, Full Circle: First Nations Performance Talking Stick Festival, Nlaka'pamux Nation Tribal Council – Lytton Fire Relief Silent Auction, the National Indigenous Law Student Association, and the Union of BC Indian Chiefs.
Other Community Support
In addition to the Indigenous communities, we have also supported Aboriginal Lawyers Forum, Canadian Bar Association (BC Branch), Canadian Cancer Society – CIBC Run for the Cure, Canada Helps Org, Cassie & Friends Society, Downtown Eastside Women's Centre, Georgia Straight Alliance, Joe Arvay Initiative for Public Interest Law, Moccasin Footprint Society – Fraser River Film Project, Pacific Salmon Foundation, VanCity U13Warriors Basketball Team, West Coast Environmental Law, and the Westcoast LEAF Equality Breakfast.

Photo credit:
Doane Gregory
Some of Our Alumni
It is the strong and continued support of our peers at Mandell Pinder who have made us who we are today. From our founders to our articling students, administrators and lawyers, the team at Mandell Pinder routinely demonstrates sound leadership and helps foster a deeper understanding of issues faced by Indigenous peoples in Canada and abroad. We have been fortunate over the years to work with some brilliant and interesting people. Here is a small sample of some of our Indigenous alumni.