Early Years at UBCIC
Indigenous peoples' struggles to gain recognition of their Aboriginal title and rights within the Canadian legal system gained momentum in the early 1980s. Under the leadership and direction of Grand Chief George Manuel, Louise Mandell, Leslie Pinder, and Clarine Ostrove worked as in-house legal counsel at the Union of B.C. Indian Chiefs. One of the highlights of these early years was going to London in 1981 to give instructions for the commencement of the lawsuit to oppose the patriation of the Canadian Constitution. The historic "Constitution Express" galvanized Indigenous peoples in a strong, unified determination to protect and advance their rights.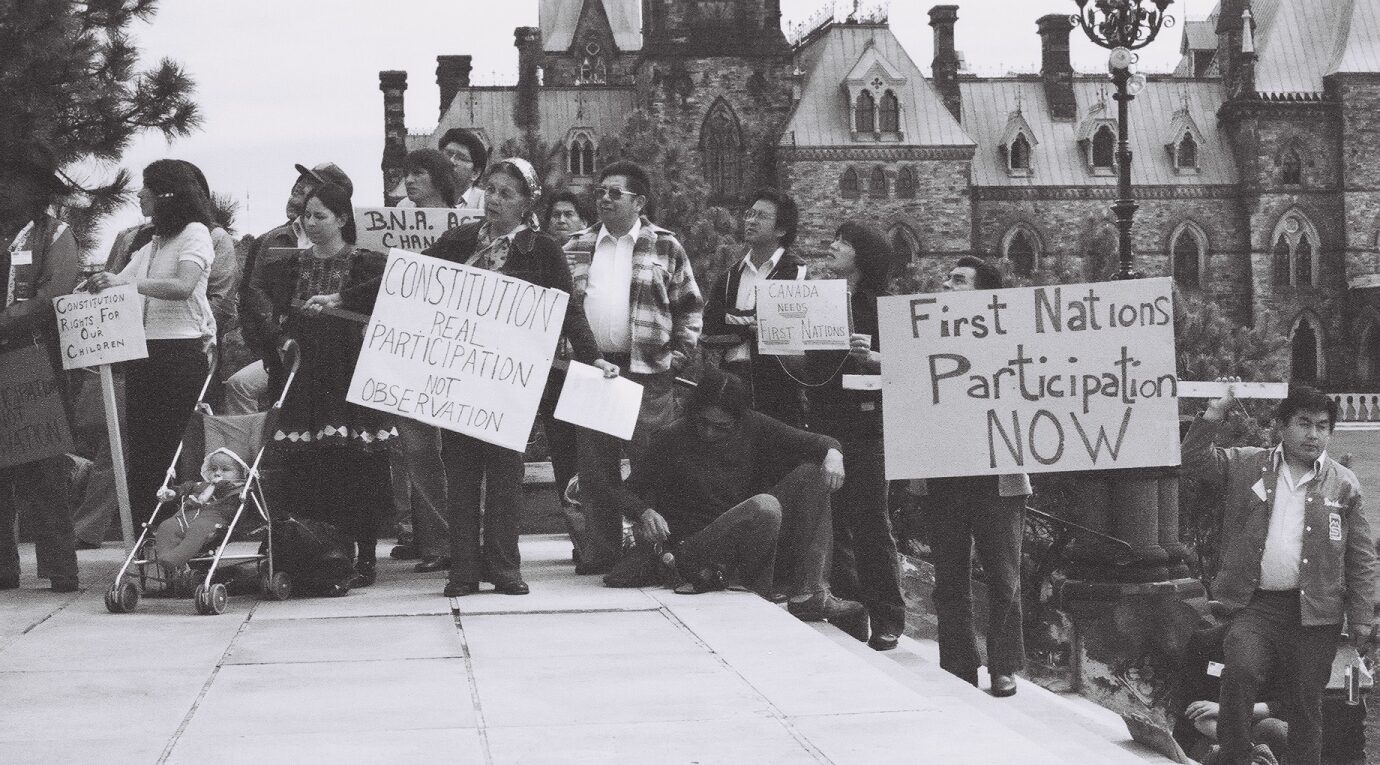 Photo credit:
Union of BC Indian Chiefs
Establishment of Mandell Pinder LLP
In April 1983, with UBCIC's encouragement and support, the three lawyers and their assistants, Regina Terry and Chris Clark, started Mandell Pinder. The partners began working for Aboriginal governments at band, tribal, provincial, and national levels. Brenda Gaertner joined the firm in 1986 and, along with contributing to the firm's title and rights expertise, she expanded the negotiation and economic development practice of the firm. From the outset, the firm's mission has been to assist Indigenous peoples to achieve recognition of their title and rights and to assist with community-controlled economic development.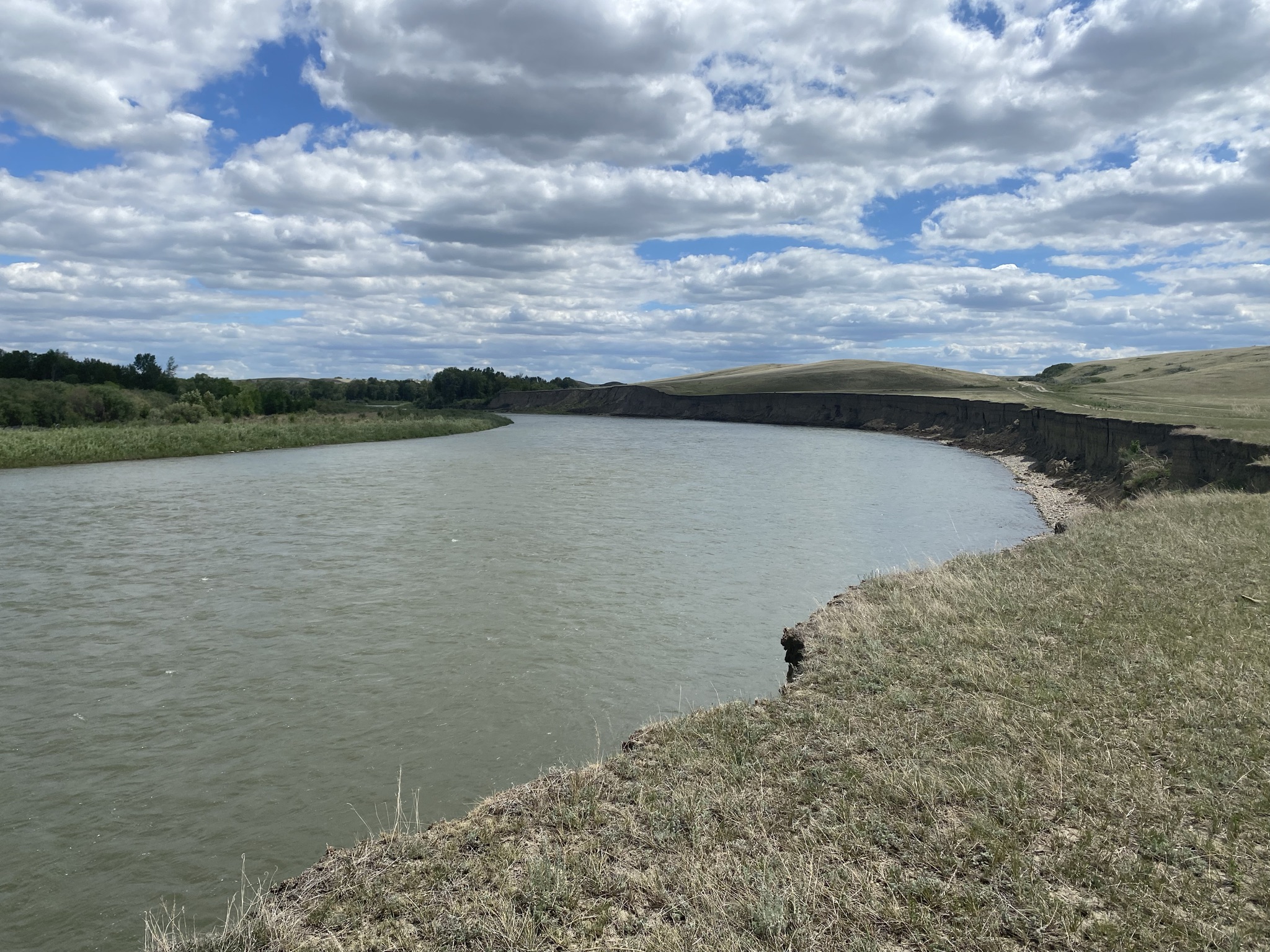 Photo credit:
Krista Robertson
Contributing to Strong Economies, Businesses & Governments
Mandell Pinder developed some of the first legal models still used today for on-reserve development, and advised on some ground-breaking firsts for these developments, including at Eagle Ranch on Shuswap Indian Reserve and the St. Eugene Golf Resort and Casino. Over time, the firm has continued to broaden its services, and now provides expanded corporate, commercial, and real estate services, and represents Indigenous groups in negotiations with federal and provincial governments, leading to groundbreaking reconciliation and shared decision-making agreements.
Mandell Pinder Evolves
Our partnership has continued to evolve over the years.  Today our partners are Janelle Dwyer, Cheryl Sharvit, Rosanne Kyle, Mary Macaulay, Krista Robertson, Virginia Mathers, and Peter Millerd.  Each of these lawyers brings years of experience as leaders in Aboriginal law and together they are available to our clients and all members of the firm. All of the partners have formed long-lasting relationships with the clients they serve and recognize the honour of doing so. Past partners include the firm founders (Louise Mandell, Leslie Pinder, and Clo Ostrove), as well as Brenda Gaertner, Maria Morellato QC (appointed to the BC Supreme Court in 2016), and Jim Reynolds.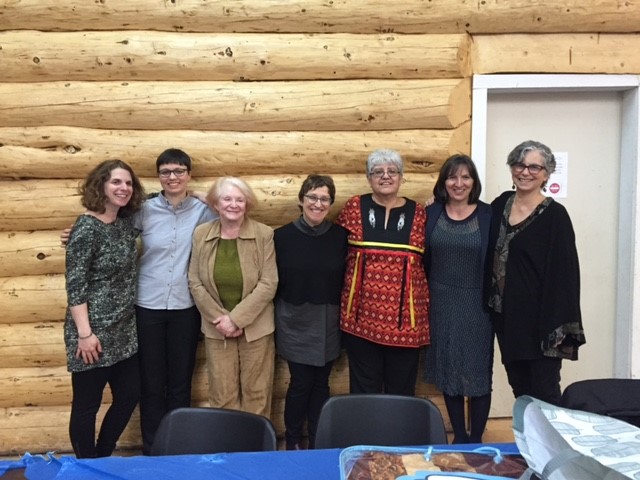 Mandell Pinder Today
Mandell Pinder's legal team continues to expand. As a firm we are equipped to deliver professional, integrated services to Aboriginal governments, and their political and economic institutions. The firm's growth reflects an increasing diversity of expertise and skill, including: Aboriginal institution-building; social, business, and economic development; reconciliation of Aboriginal and Crown interests; Aboriginal title litigation; environmental assessments and natural resource stewardship; and development of legal and governance structures that are responsive to client needs.
Mandell Pinder Tomorrow
Through the years, we've successfully delivered professional, integrated services to Aboriginal governments and developed innovative approaches to protect and advance the interests of Indigenous peoples in Canada.
Mandell Pinder is committed to ensuring that Indigenous knowledge remains at the forefront of decision-making in Indigenous communities and that Indigenous leadership, self-determination and self-governance are reflected in government-to-government relationships. We continue to support our clients and their communities with creativity, commitment, and our determination to develop modern legal and business frameworks.
One of the firm's strengths is our ability to respond to the unique challenges facing Indigenous peoples and their governments. We identify options for real solutions and then pursue those options creatively, energetically, and diligently.